cubes
SUPREME EVO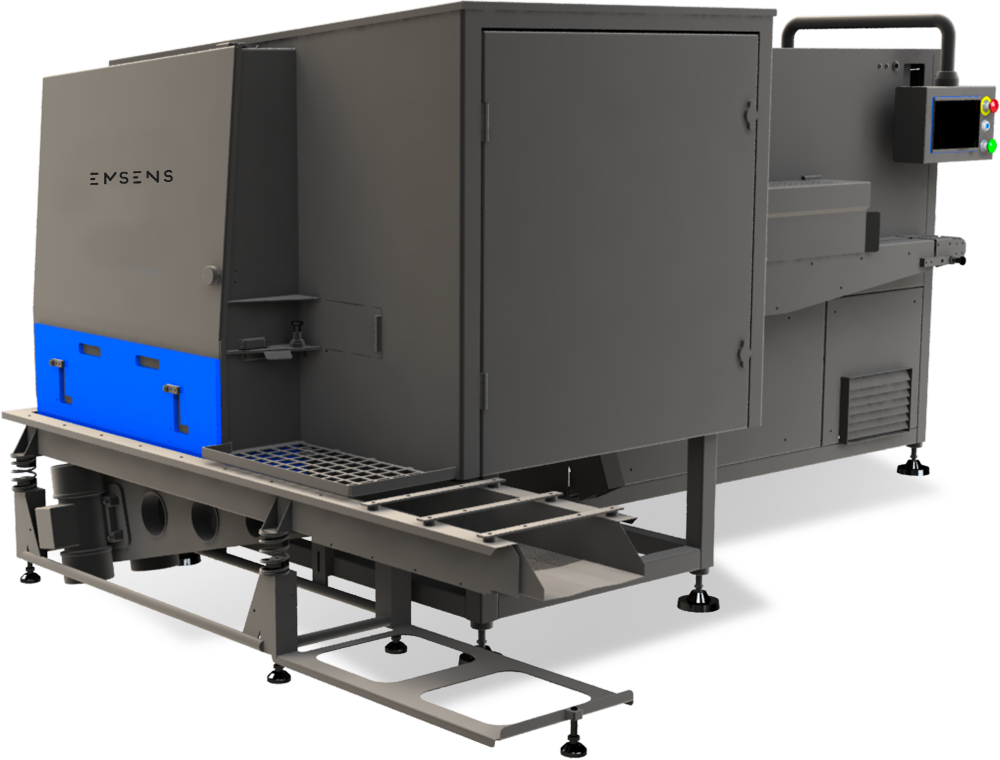 Machine with automatic loader allows to cut cubes and stripes of ham (pork and turkey) from a raw block introduced into a rectangular and adapted cutting chamber.
Cutting of entire bars of ham.
The over-one-meter long meat block is pushed through a device equipped with 2 alternative cuttings and a rotative cutting.
This machine offers a 3-dimensions cutting for fragile products.
The loading of the block is done automatically.
This machine can be integrated into a line and can be loaded by conveyors with no staff.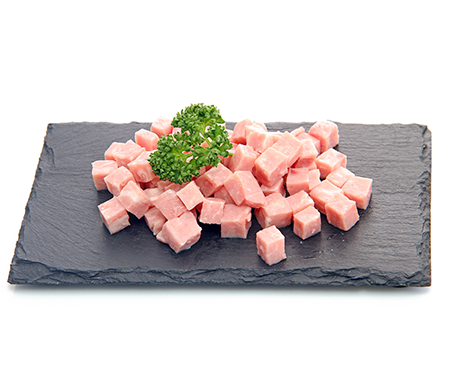 A touch screen makes the communication easier between the operator and the machine. The screen includes a self-diagnostic system displaying a picture of the faulty component for example.
Productivity : the Supreme evolution machine including the automatic loader allows to cut up to 2 600 kg of ham/hour in cubes of section of 8 mm.
Power : electrical control, hydraulic and electrical power.
Materials : stainless steel and polymers
Loading capacity : the dimensions of the cutting chamber are defined according to the dimensions of the raw material :
Height : 80 to 200 mm
Width : 100 to 200 mm
Length : 500 to 1 200 mm
This material is in conformity with the following directives and bills :
Food contact : EC1935/2004
Good manufacturing practice : EC2023/2006
Machines : EC2006/42
CEM : EC 2004/108
SUPREME EVO
advantages
1.
This machine does not require staff to load the products.
2.
The cutting machine Supreme Evolution offers hydraulic power and reliability combined to an electronic control.
3.
The machine is easy to clean and takes into account the constraints of the food industry.