skewers
TPC01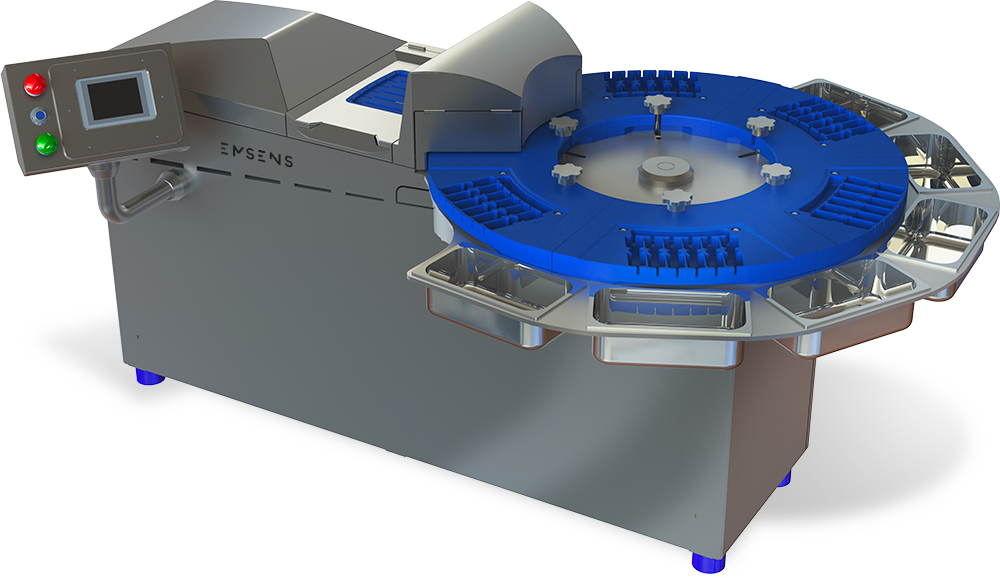 The interchangeability of the trays allows an instant and fast change of production without cleaning the machine. The automatic skewering accepts cylindrical or Gunshaped wooden skewers.
Version Yakitori, Satay
With each rotation of 60 ° of the tray, the machine engages the skewers of a mold, while the operators fill the others.
The shape study is personalized: it is specific to your product / machine.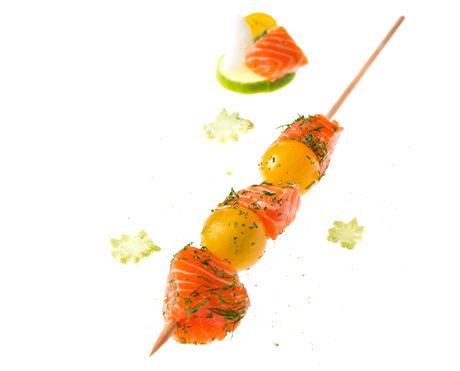 Maximum production rate of the machine: 800 cycles/hour.

One cycle corresponds to the passage of one mold in front of the skewering unit that allows simultaneously the production of 4 to 6 kebabs.

The quantity of shapes / mold depends on the size and complexity of the kebab to produce.

Power: electrical control and pneumatic power
Materials: stainless steel and polymers
This material is in conformity with the following directives and bills:
Food contact: EC1935/2004
Good manufacturing practice: EC2023/2006
Machines: EC2006/42
CEM: EC 2004/108
TPC01
advantages
1.
The Kebabs made are identical to the handmade kebabs.
2.
The kebab's handle is not stained by marinades, thanks to an automatic horizontal skewering.
3.
Easy disassembly and cleaning.
---
4.
Easy to clean thanks to the design made according to agri-food requirements (EHEDG member)
5.
High speed to change molds without tools which allows to switch from one type of kebab or marinade to another very quickly.
6.
Large configuration diversity: Gunshaped or round skewers, manual selection.
---
7.
The machine is easy to clean and takes into account the constraints of the food industry (EHEDG member).
8.
A touch screen makes the communication easier between the operator and the machine. The touch screen display includes a self-diagnostic system.