skewers
EAB01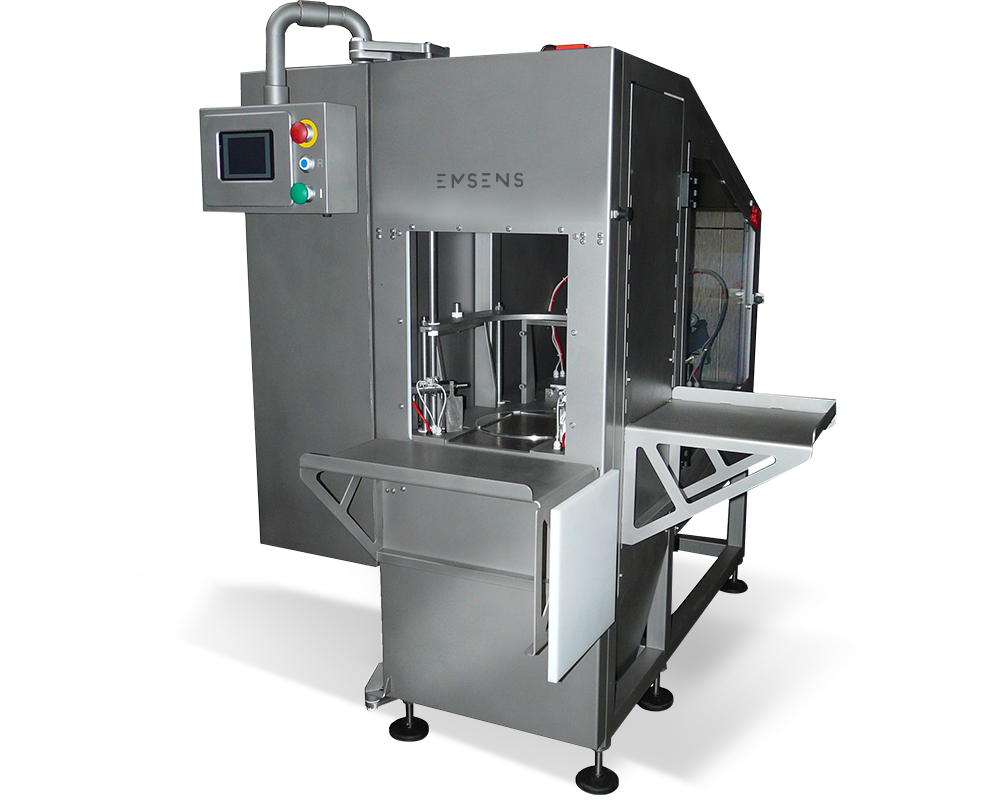 Automatic machine including mould pressing for the production of square kebabs.
Up to 1 000 kg/h
Skewering and cutting are automatic.
Joining an automatic skewer loader KAP optimizes the productivity and reduces the labor force.
Standard versions :
Kebab of section of 23mm Length of the ingredients : 180mm Weight : about 100g
Kebab of section 27mm Length of the ingredients : 180mm Weight : about 130g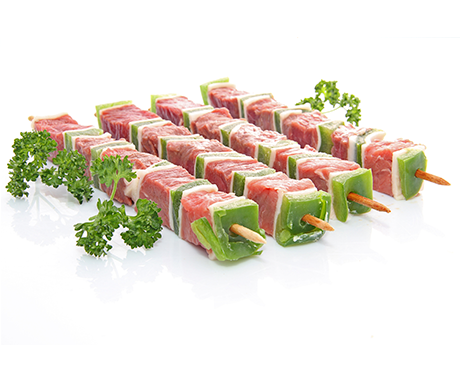 Working station to optimize the movements and moving of the operators.
A touch screen makes the communication easier between the operator and the machine. The screen includes a self-diagnostic system displaying a picture of the faulty component for example.
Cycle time of the machine : 20 seconds
Real productivity : 120 cycles/hour or about 1 000 kg /hour for kebabs of 100gr.
The productivity depends on the quantity of staff, the organization of the line, the tools and the technical features of the kebabs to be produced.
Power : electrical control and pneumatic power
Materials : stainless steel and polymers
This material is in conformity with the following directives and bills :
Food contact : EC1935/2004
Good manufacturing practice : EC2023/2006
Machines : EC2006/42
CEM : EC 2004/108
EAB01
advantages
1.
The pressing of the mould makes its introduction easier, it optimizes its filling and reduces the weight differences between the kebabs.
2.
Easy to clean taking into account the food industry constraints.