netting machine
MF03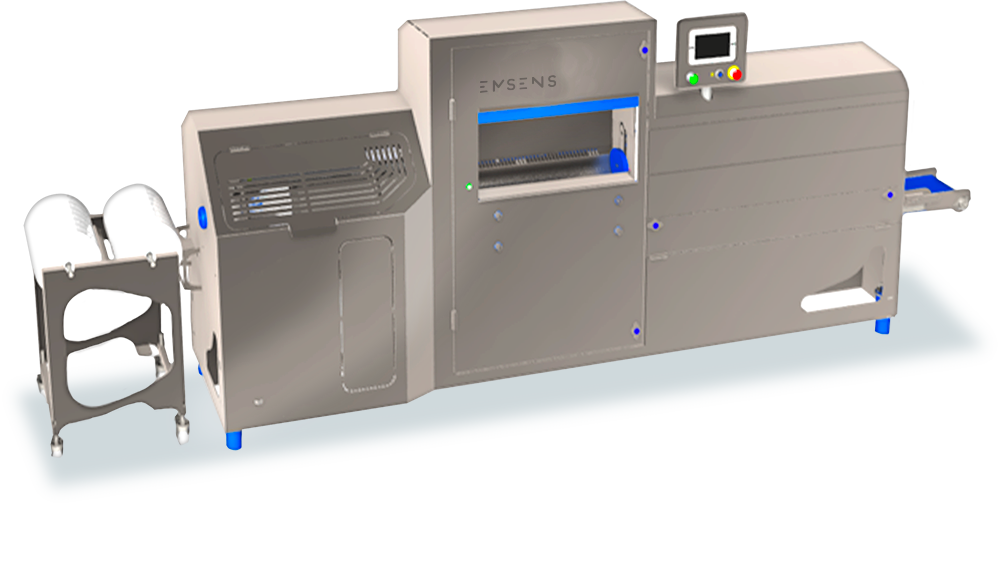 EMSENS designed a machine to put an elastic net automatically around food products.
The cycle of this machine is completely automatic.
The net used could be stored on bobbin or in bulk. With the MF03, the operator put manually the product into the machine before starting the automatic cycle.
The innovation is that the net is pre-cut according to a defined length and before being put around the product.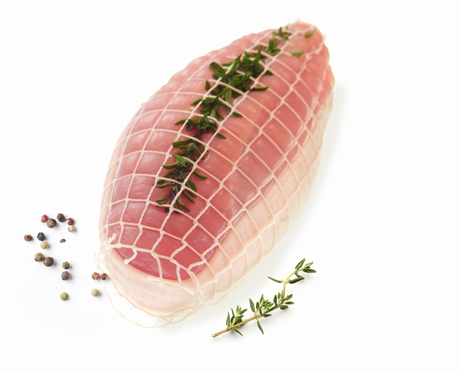 A screen touch allows a better communication between the operator and the machine with an intuitive interface equipped with a troubleshooting.
The caliber of the product defines the machine specificities and cadence.
Power: Electric control, pneumatic and electricity.
Materials: stainless steel and polymer
Alimentary contact: EC1935/2004
Machines building: EC2023/2006
Machines: EC2006/42
CEM: EC 2004/108

MF03
advantages
1.
This machine is totally independent and flexible as the product' size can differ.
2.
The length net setting is easily made through the screen touch. No need to set the machine mechanically.
3.
Possibility to adapt the material according to the specific needs of the client.
---
4.
Easy to clean thanks to the design made according to agri-food requirements (EHEDG member)